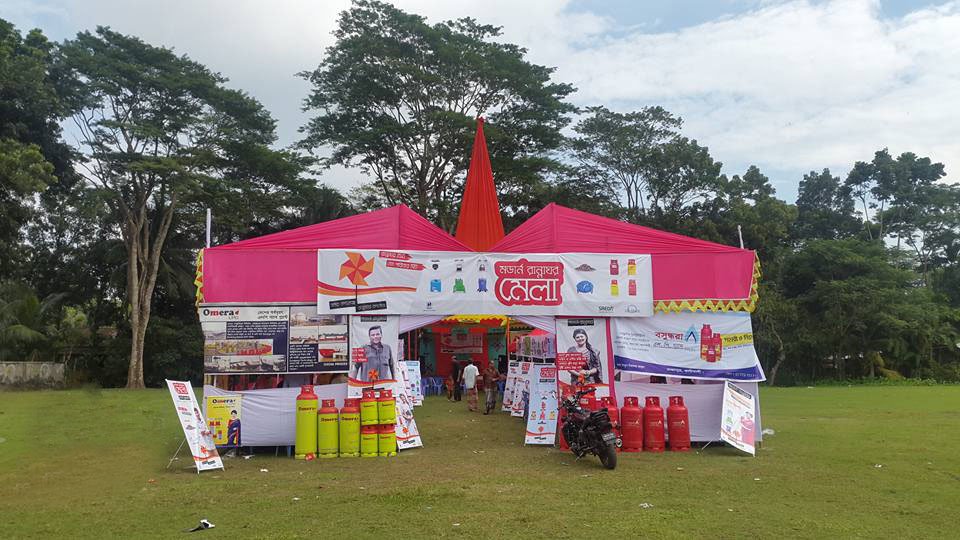 Dhaka, Feb 24, (PR) - The Global Alliance for Clean Cookstoves (Alliance) and the Sustainable and Renewable Energy Development Authority (SREDA) hosted an event to promote clean cooking technologies in Bangladesh. The event, part of a joint behavior change campaign to help reduce the harmful impacts of traditional cooking methods in Bangladesh, features door-to-door interactions, courtyard meetings, cinema screenings, street theater, kitchen fairs, and various modern advertising materials to promote cleaner cooking products.
Exposure to smoke from traditional cookstoves and open fires – the primary means of cooking and heating for nearly three billion people in the developing world – causes more than 2.6 million premature deaths annually, including 107,000 deaths in Bangladesh, every year. Smoke and particles emitted by traditional mudstoves are a major contributing factor in household air pollution. Households can minimize this risk by adopting clean cooking solutions, including stoves that burn wood and other biomass more efficiently, and clean fuels like LPG.
In 2013, the Bangladesh Government developed a Country Action Plan (CAP) with a goal of reaching 30 million household with clean cooking solutions by 2030.
Following extensive work with improved cookstove (ICS) manufacturers on product development, quality control and market extension – the Alliance launched the Bangladesh demand generation pilot campaign in 2016. The ongoing Clean Household Air Pollution (CHAP) project (2017-18) implemented by Social Marketing Company and Purplewood Ltd is a continuation of the same pilot.
The initiative saw the development of the 'Modern Kitchen' brand, aimed at popularizing various types of improved cookstoves and clean fuels. Included in the portfolio, are the following:
· Firewood-based stoves (e.g. Agnishikha, Muspana)
· Pellet-based stoves (e.g. Venus Cook Stove, Luxur Cookstove and Surjo Chula)
· Retained heat cooker or Hotbag
· Wood Pellets (biofuels made from compressed organic matter or biomass)
· LP Gas (Basundhara, Omera, Laugfs, Totalgaz)
These clean cooking products give off less smoke and soot in the kitchen, lowering the risk of respiratory diseases in women and children. They can also result in cost and time savings for cooks. From an environmental point-of-view, clean stoves and fuels help conserve wood-fuels and contribute to lowering emissions.
The 'Modern Kitchen' behavior change campaign is being implemented in a total of twenty-eight upazilas in Khulna, Dhaka and Barisal divisions. The campaign features door-to-door interactions, courtyard meetings, cinema screenings, street theater, kitchen fairs and various modern advertising materials to promote the products. Special focus has been placed on engaging men - who are traditionally uninvolved in issues surrounding cooking and kitchens – yet have control over household expenditures.
The Alliance has maintained emphasis on a market-driven, behavior-change oriented effort that can be sustained in the long run. To date, consumer response to clean cooking products is encouraging, with over 60,000 households having been reached with messaging about clean cooking, with about a quarter of them expressing an interest in purchasing a new stove or fuel. Overall, the Alliance's efforts have yielded valuable learnings, which can pave the way for future expansion of clean cooking in Bangladesh
---