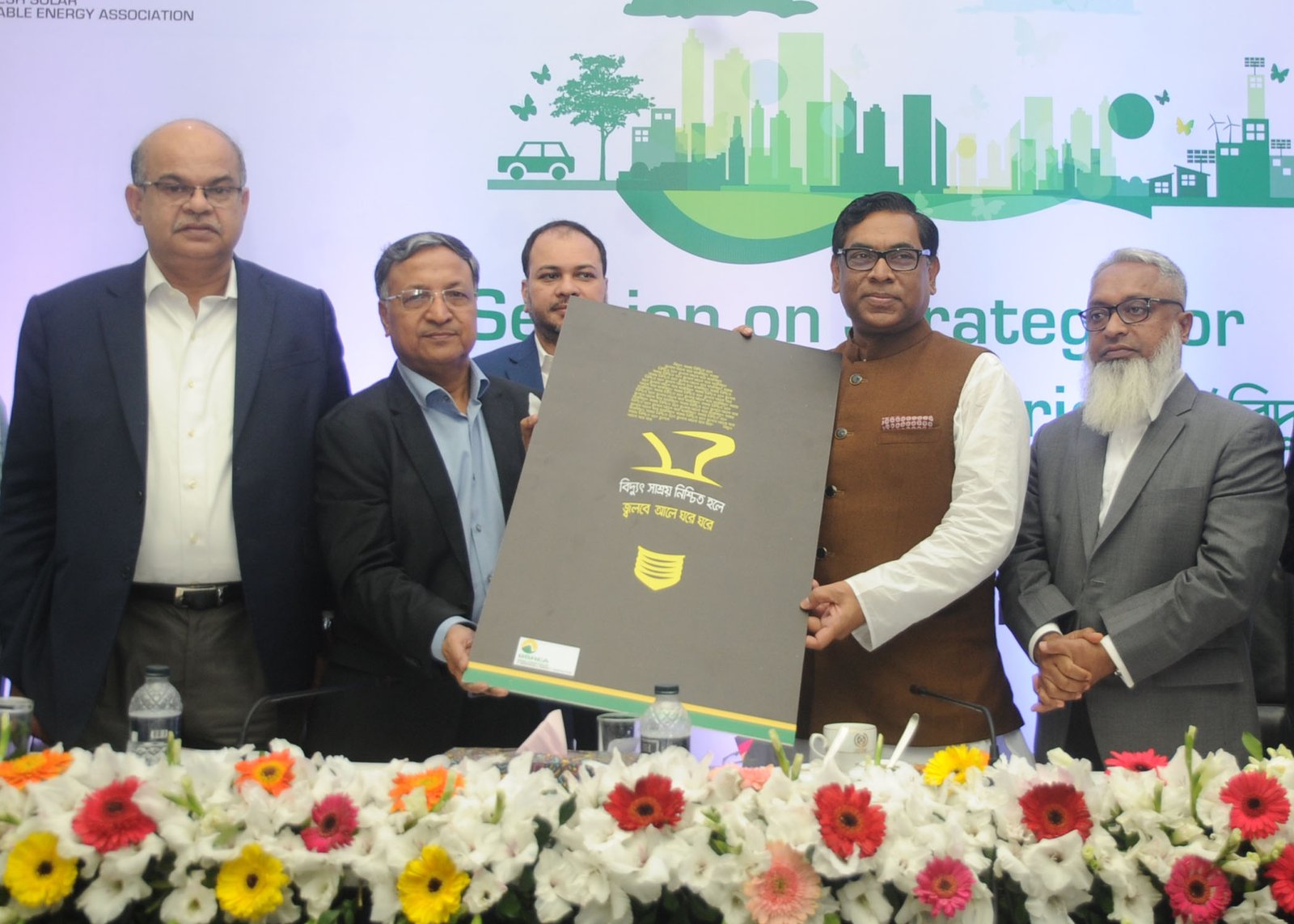 Dhaka, Feb 11 (UNB) - State Minister for Power and Energy Nasrul Hamid has said that issue of energy saving should be incorporated in the National Building Code to enforce a legal binding on the electricity consumers.
"It's almost impossible to ensure a responsible use of electricity until this has been incorporated in the National Building Code", he told a function at CIRDAP Auditorium in the city on Sunday jointly organized by Bangladesh Solar and Renewable Energy Association (BSREA) and Forum for Energy Reporters Bangladesh (FERB).
"The two organizations jointly launched a campaign on "Responsible Use of Electricity", at the function inaugurated by Prime Minister's Energy Advisor Dr. Tawfiq-e-Elahi Chowdhury.
Nasrul Hamid said renewable energy will dominate the energy sector in future world.
"Technology is advancing so fast with new innovations. Now the developed world is reducing their electricity consumption through adopting new technologies", he said.
He also asked the power distribution companies to introduce new technologies to ensure the responsible use of electricity by their consumers.
He also advised the stakeholders in the energy and power sector to use the effective communication mechanism like social media to reach their call to the targeted group of the society.
The function, divided into two sessions, was addressed by power secretary Dr. Ahmad Kaikaus, Power Development Board (PDB) chairman Khaled Mahmood, Rural Electrification Board (REB) chairman Major General (retd) Moin Uddin, Solar and Renewable Energy Development Authority (SREDA) chairman Helal Uddin, Power Cell director general Mohammad Hossaein, BSREA president Dipal C Barua and FERB chairman Arun Karmaker.
Inaugurating the function, Tawfiq-e-Elahi Chowdhury said responsible use of electricity has to be pursued through both the use of advanced technology and change of behavioral pattern.
He said the private sector has to take the lead in the campaign of responsible use of electricity and the government will promote such campaign.
Dr. Ahmad Kaikaus said the government is now focusing on the demand side management of electricity while in the past focus was on the supply side management.
---