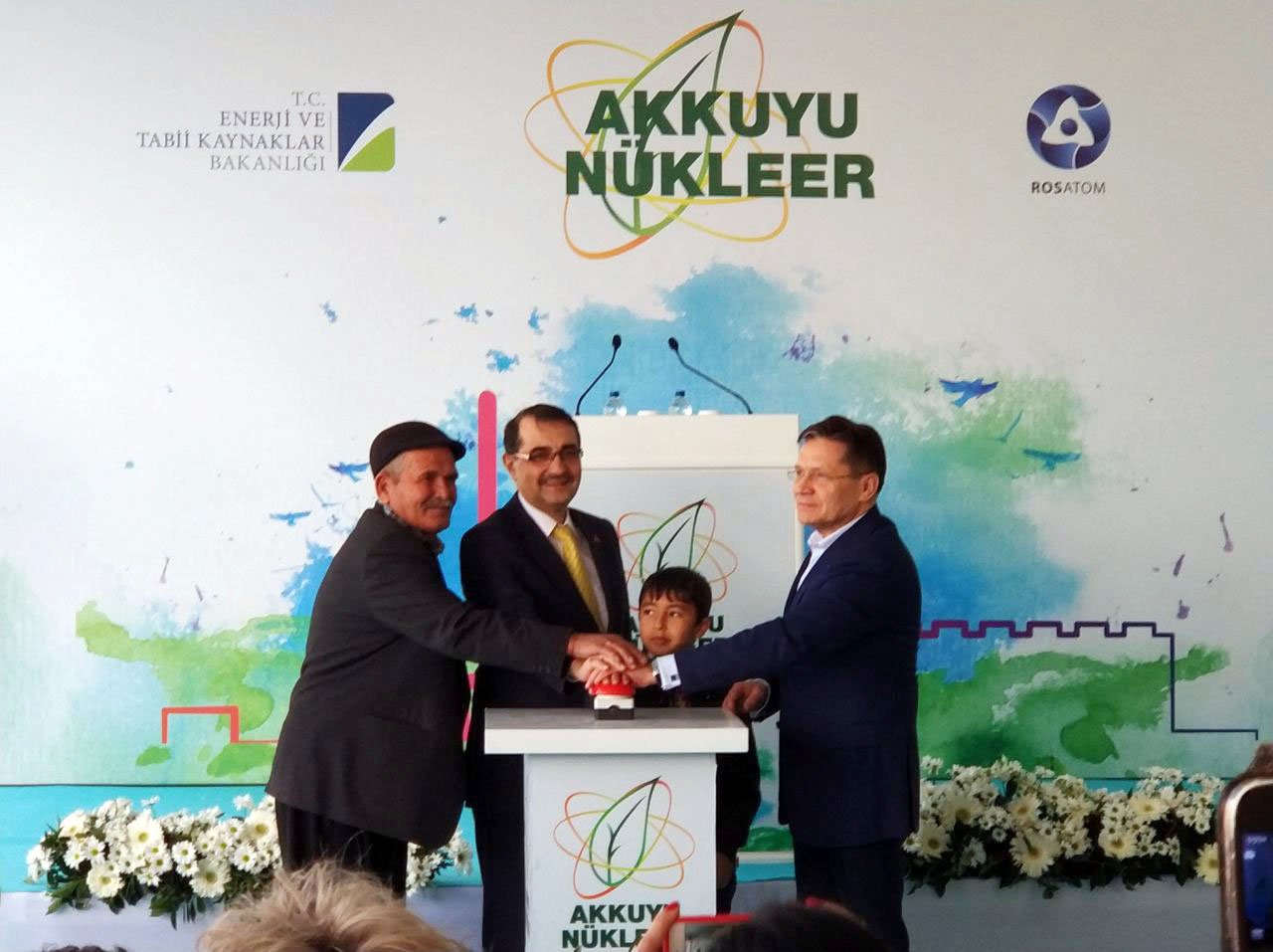 Dhaka, Dec 13, 2017 (PR) - Turkey begins construction works of their first ever nuclear power plant in co-operation with Russia's State Atomic Energy Corporation-ROSATOM, under the limited construction permit (LCP) issued by the Turkish Atomic Energy Agency (TAEK). An official ceremony to celebrate the occasion was held at Akkuyu nuclear power plant site on December 10,2017. Director General of Rosatom Alexey Likhachev and Turkey's First Deputy Minister of Energy and Natural Resources Fatih Donmez attended the ceremony among others.
On October 19, 2017 AKKUYU NUCLEAR, the owner company of the nuclear power plant received the LCP as the first step on the way to obtain Construction License.The LCP allows to start the construction of the foundation pit of Unit 1 before reaching the design level, the preparation of the foundation plate for the main and auxiliary buildings and facilities of the Unit 1, the vertical planning of the project site, the filling of the Akkuyu Bay to +10.5 m mark, the construction of "West" and "East" cargo terminals, the construction of the eastern and southern drainage channels, the construction of temporary buildings and constructions, a fire station, fire water tanks and a fire pumping station.
Akkuyu nuclear power plant will host power units equipped with Gen III+ VVER-1200 reactors, which correspond to the latest, so-called post-Fukushima, safety standards. Earlier this month, Bangladesh launched the main construction of country's first nuclear power plant at Rooppur of Pabna district, which will also be equipped with VVER-1200 power units. Similar Russian designed reactors are being offered to India for their second site after Kudankulam NPP.
"Today, local residents are present at the ceremony, and I take this opportunity to thank you for your support! Rosatom decided to establish the Akkuyu Public Council to foster a continuing dialogue and joint participation in the project. We are looking forward for almost 100 years of cooperation, while the Akkuyu station will provide Turkey with clean electricity, " said Alexey Likhachev.
In addition to construction works on the site, environmental monitoring activities are being executed. Seismological and meteorological parameters, groundwater and the marine environment are monitored on a regular basis. All the construction works at the Akkuyu nuclear power plant site are carried out in accordance with the Turkish legislation, with the direct participation and coordination by the Turkish Atomic Energy Agency.
The project offers significant opportunities for Turkish suppliers. According to preliminary estimates, the Turkish side will be able to fulfill about 35-40% of all works on the construction of the Akkuyu nuclear power plant, which is equivalent to an amount of 6-8 billion US dollars.
In March 2018 JSC AKKUYU NUKLEAR plans to obtain a construction license, after which "first concrete" ceremony will be held to mark the official beginning of construction of the first unit of the Akkuyu nuclear power plant.
---