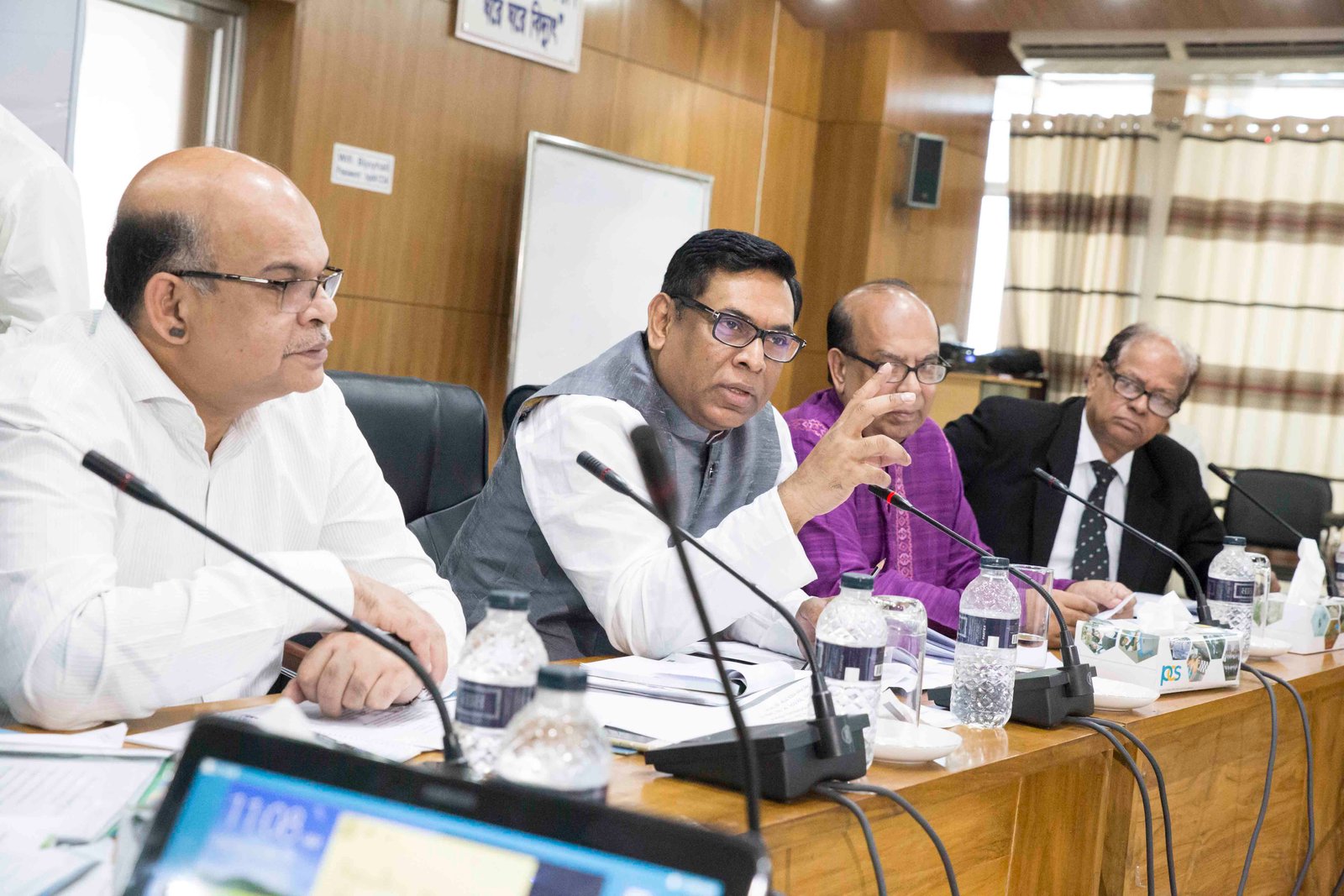 Dhaka, Nov 2, 2017 (EP) - Rural Electrification Board, REB, and two other companies created splitting PDB spend the highest in salaries and other benefits of its manpower against each kilowatt-hour or unit of electricity supplies compared to other power distribution utilities.
In 2016-17 financial year, the REB spent Tk 0.90 for its employees for supplying each unit of electricity while the amount was Tk 0.70 and Tk 0.75 for West Zone Power Distribution Company or WZPDC and Northern Electric Supply Company or NESCO respectively.
In the same year, Power Development Board or PDB spent Tk 0.40 for its employees for supplying each unit of electricity which was Tk 0.39 for Dhaka Electric Supply Company or DESCO and Tk 0.51 for Dhaka Power Distribution Company or DPDC.
The findings were revealed at a seminar titled Proposal for Reducing Power Prices organised by the Consumers Association of Bangladesh.
CAB's energy adviser M Shamsul Alam said that the power distribution utilities unilaterally increased salaries and other benefits of their staffs that pushed up the cost of electricity supplies significantly.
So called 'unbundling' of PDB's power distribution arm into two separate companies — WZPDCO and NESCO — caused significant hike in power supply cost as the companies raised salaries and benefits after company formation without increasing their services, he said.
Splitting PDB, the government created WZPDCO in 2002 for power distribution in the urban areas under Khulna and Barisal divisions while it created NESCO in for Rangpur and Rajshahi divisions.
In its paper, CAB also showed that the REB would spend Tk 0.85 for its manpower for supplying each unit of electricity while the amount would be Tk 0.70 for NESCO, Tk 0.67 fpr WZPCO, Tk 0.51 for DPDC, Tk 0.40 for PDB and Tk 0.38 for DESCO in 2017-18 financial year.
State minister for power, energy and mineral resources Nasrul Hamid said that the tariff issue was under the jurisdiction of the Bangladesh Energy Regulatory Commission.
He expressed fear of agitation if the government decides to downsize extra manpower and rationalise their salaries and benefits of the power distribution utilities.
Speakers at the seminar urged the BERC to consider the excess expenses including those are for high salaries and benefits of the utilities' staffs before fixing the price of electricity.
They also alleged that the authorities concerned were more focus on raising prices of electricity although there were scopes of reducing the prices.
'Only the price of electricity never goes down while the other commodities' prices reduce if their manufacturing or as whole their supply costs were reduced,' Mohammad Shahidullah, an entrepreneur of cement and steel industries, said.
Energy expert M Tamim, also a petroleum engineering professor at Bangladesh University of Engineering and Technology, said that there was no need to raise the price of electricity if the government reduced price of diesel and furnace oil in line with international market.
Besides, improvement of efficiency in power generation, transmission and distribution would enable reducing cost of power supplies, he added.
---