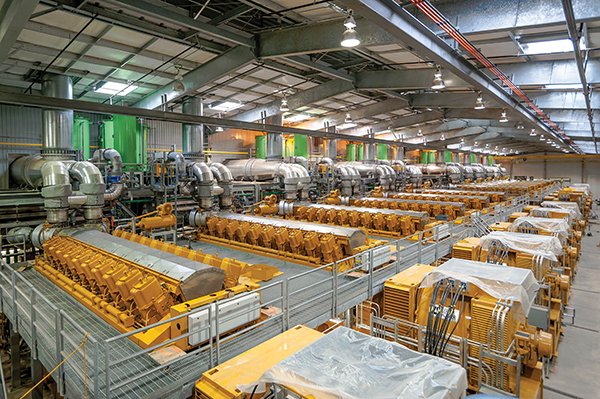 Dhaka, Nov 2 (PR) -The government on Thursday signed contracts with a private sponsor to set up three power plants having capacity of total 400 MW.
As per the contracts, private firm Bangla Trac Power will set up a 100 MW diesel-fired plant at Noapara in Jessore and a 200 MW diesel-fired power plant at Daudkandi in Comilla.
Another 100 MW furnace oil-fired power plant will be set up by Acorn Infrastructure Services, a sister concern of Bangla Trac.
These three power plants were awarded to the private firm on unsolicited basis without any tender process. The sponsor will set up diesel-fired plants in next 6 months and furnace oil-plant in next 9 months.
PDB will purchase electricity from the diesel-fired plants for next 5 years at a tariff at 25.41 US Cents per unit, equivalent to Tk 20.333per unit while PDB will buy electricity from furnace oil-fired plant at US Cent 10.50, equivalent to Tk 8.2593 per unit (each kilowatt hour).
Addressing the contract signing ceremony at Biduyt Bhaban, PDB chairman Khaled Mahmood said the government is awarding the contracts to the private firm as part of a plan to set up 10 such power plants in one year.
Power secretary Dr. Ahmed Kaikaus and Bangla Trac managing director Tarik Ekramul Haque also addressed the function.
---