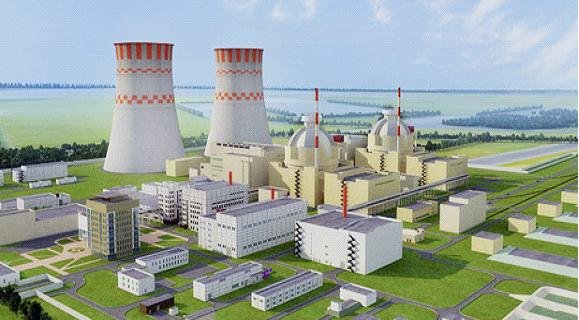 Dhaka, Nov 4 (EP) - Rooppur Nuclear Power Plant (RNPP) project on Saturday formally received the design and construction license for its 1200 MW unit 1 nuclear power project from Bangladesh Atomic Energy Regulatory Authority (BAERA).
BAERA Chairman Dr Naiyyum Chowdhury formally handed over the license to the chairman of Bangladesh Atomic Energy Commission (BAEC) Dr Dilip Kumar Saha for RNPP project at a function at Sonargaon Hotel in the city.
The BAEC has been implementing the 2,400 RNPP project at a cost of $12.65 billion. Russian nuclear agency Rosatom is working as its contractor.
Addressing the function as chief guest, Science and Technology Minister Yeafesh Osman said through this license, Bangladesh has entered the global nuclear club.
In the function, Science and Technology Secretary Anwar Hossain informed that Prime Minister Sheikh Hasina is set to inaugurate the construction work of the final phase of the RNPP project on November 30.
The final phase work includes the civil construction for setting up the nuclear reactor.
The function, with BAERA Chairman Dr Naiyyum Chowdhury in the chair, was also addressed by Prime Minister's Economic Advisor Dr Mashiur Rahman, parliamentary standing committee chairman of Science and Technology Ministry Dr Ruhul Haque, PM's SDG chief coordinator Abul Kalam Azad and Science and Technology Secretary Anwar Hossain.
Yeafesh Osman said through receiving the license Bangladesh has become a nuclear nation.
He said that this has been a confidence building project of the nation.
"From tomorrow, we will start the final phase of the project. We are pursuing the best process of safety," he said.
BEARA Chairman Dr Naiyyum Chowdhury said whenever the regulatory commission finds any shortcomings in the construction work, we will ask for correction.
He said nuclear regulation is must for success of a nuclear power project. In this case, the BEARA will never compromise with safety issues in the RNPP.
---