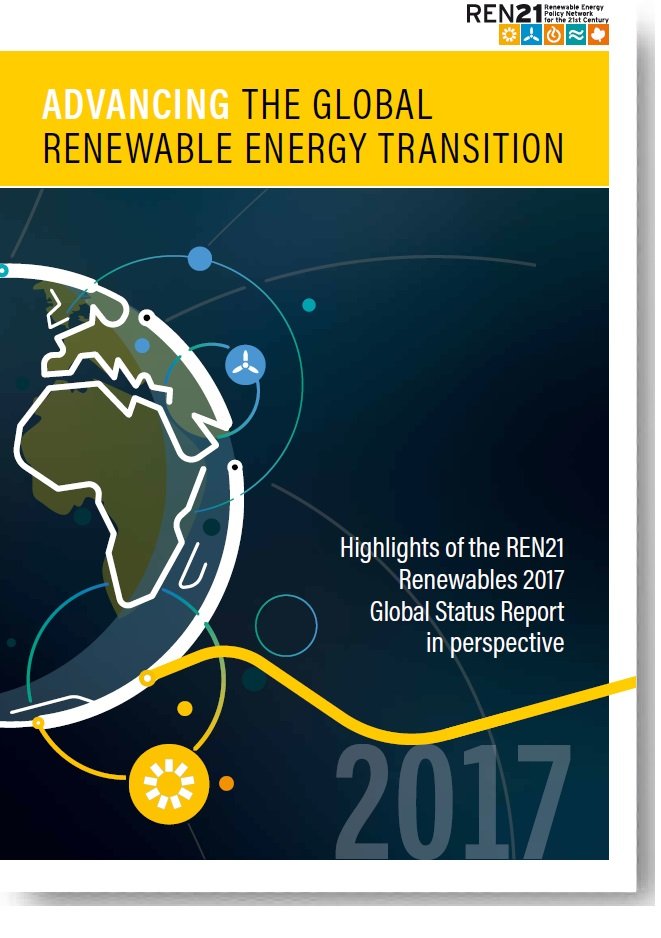 The 2017's edition of the REN21 Renewable Global Status Report revealed that in 2016 around $264.8 billion invested in renewable all over the world, mostly in solar, which is more than all new fossil fuel capacity combined added in the same year. In fact, for the fifth consecutive year, investment in new renewable was roughly double comparing fossil fuel investments.
A trend toward clean energy sources like solar, wind, and hydropower can only help the environment, but that's not the only reason for the switch. Across the globe, renewable electricity costs are dropping, and of all the forms of renewable energy, REN21's report asserts that solar energy-capturing technology was the most popular in 2016.
The report also mentioned that recent deals in Denmark, Egypt, India, Mexico, Peru and the United Arab Emirates saw renewable electricity being delivered at USD 0.05 per kilowatt-hour or less. This is well below equivalent costs for fossil fuel and nuclear generating capacity in each of these countries.
Although global investment in new renewable power and fuel capacity was roughly double that in fossil fuels, investments in new renewable energy installations were down 23% compared to 2015. Among developing and emerging market countries, renewable energy investment fell 30% while that of developed countries fell 14%.
Investment continues to be heavily focused on wind and solar however all renewable energy technologies need to be deployed in order to keep global warming well below 2C.
Despite being the star of the Global Status Report, solar faces its own environmental drawbacks, also. As IEEE outlines, huge amounts of energy are required to manufacture solar panels, and in China, that energy is often generated through the burning of fossil fuels.
The process requires lots of water, produces toxic chemicals, and can expose workers to unsafe working conditions. The price cuts that come from manufacturing solar panels abroad have been a huge boon to the industry, but it has further polishing to do before it can be considered truly green.
The overall tone of the Renewable Global Status Report is positive, and the worldwide CO2 emissions from fossil fuels and industry remained stable in 2016 for the third year in a row. Of course, atmospheric CO2 levels continue to increase to record highs, and it will continue to do so until the CO2 emissions reach zero.
---