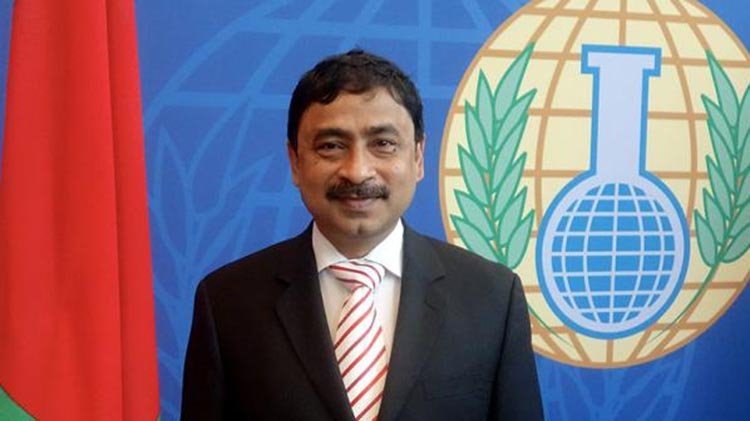 Bangladesh has sought more collaboration on academic research and knowledge sharing for inclusive and sustainable development in deltas worldwide and reiterated its resolve for building a 'resilient and sustainable' delta in Bangladesh.
Bangladesh Ambassador to the Netherlands Sheikh Mohammed Belal highlighted these issues while presenting the keynote paper in a seminar on 'Sustainable Delta' at the Wageningen University and Research recently.
Ambassador Belal shared with the audience on Bangladesh's contributions to this process in the form of an international 'Water Conference' to be held in Dhaka on July 28-30.
This Water Conference will encompass Delta Coalition Ministerial Conference and a Regional Water Conference, which is expected to be participated by the countries of South Asia, East Asia, Asia Pacific and members of Delta Coalition, Ambassador Belal informed the forum.
The seminar was jointly organized by prestigious Wageningen University and Research (WUR) of the Netherlands, considered as the number one university in the field of science in the Netherlands, and knowledge network Delta Alliance at the Wageningen University Campus.
The seminar was attended by the representatives from the Ministries of Foreign Affairs of the Netherlands, academics from the leading universities of the Netherlands and other knowledge institutes, researchers and students.
---
---