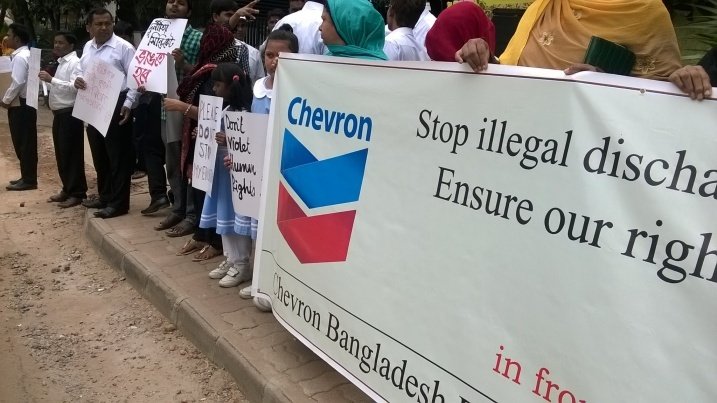 Petrobangla, the state-owned oil and energy corporation, has adjusted $48 million from Chevron's gas sale bill to make a fund for the Bangladesh employees of the US oil giant. Another $3 million will be adjusted from the next bill, a Petrobangla official said.
"As per the court order, we have created a fund of about $51 million for profit share dues of Chevron's employees. The US company was supposed to be paid about $48 million against its bill for March 2017.This amount has been deducted for the profit-sharing fund. The rest of the money will be adjusted from Chevron's next month's bill," he said.
Last month, the Chevron Corporation announced that its wholly-owned subsidiary, Chevron Global Ventures Ltd, entered into an agreement to sell the shares of its wholly-owned indirect subsidiaries operating in Bangladesh to a Chinese consortium named Himalaya Energy Co Ltd.
---
---