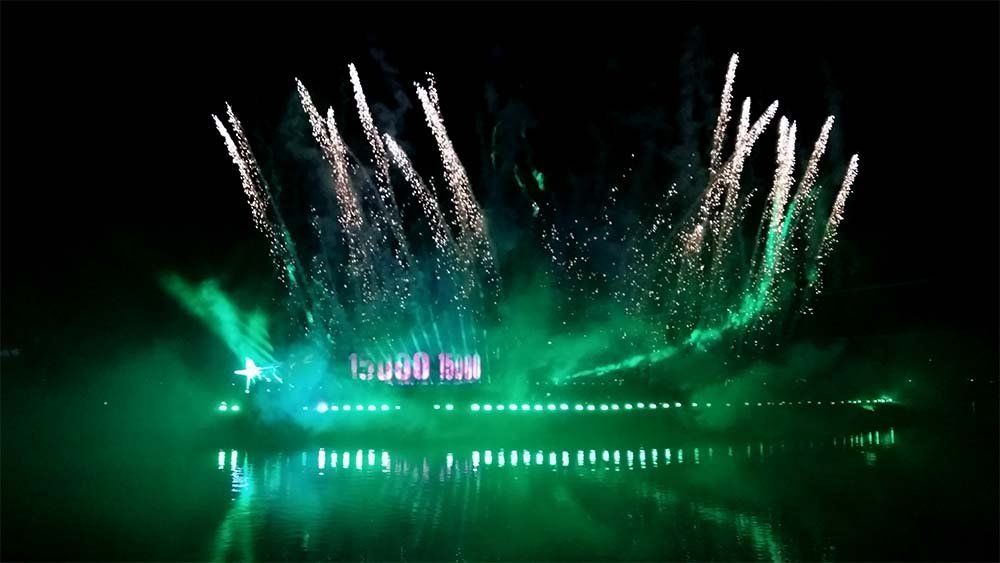 5th June 2017
Saleque Sufi
In this hot humid summer days Bangladesh is suffering from 3,000 MW power shortage that triggered loadshedding after a long time. Power shortage created water supply issues while gas crisis was going on all the way. Media reports indicate that rural areas and district outside major cities are suffering from 10-12 hours' loadshedding. Even in cities including Dhaka frequent power interruptions and low voltage have created immense miseries. Power interruptions cause issues with water supply. Gas, water and power crises in summer days has created nuisance. These are not giving good signals to the popularity of present government in the penultimate year of its second consecutive term.
All the commendable achievements in power sector over the past 9 years appear to have gone back to square one. Several questions are being asked. Policymakers and energy and power system management should explain the reasons. Bangladesh is not unique country of the world where summer temperature goes above 35 degrees Celsius. Bangladesh is not the only country where North-Westerly storms and tornadoes are infrequent visitors. An integrated power and energy system has to have contingency planning in place to deal with all these.
Meteorological department forecast hot and dry summer at the advent of Ramadan. What were the preparations of power sector? Did they plan the scheduled shut down of different generating keeping in mind that what may happen if few other plants experience forced outage during this period? Did power system correctly assess power demand during peak summer days? Did they arrange for additional fuel supply on time to maximise generation? What happened when a storm affected power transmission tower collapse triggered grid power? In modern power system such excuses are not acceptable. State Minister Power Nasrul Hamid assured the press of improving the situation in three to four days when the power plants under repair come in to operation.
Government celebrated achieving 15,000 MW power generation capacity last year with a spectacular laser show at Hatir Jheel. Unfortunately, power system could not achieve even 10,000 MW generation ever. In the present situation till LNG import actually materialises it is not possible generating 10,000 MW consistently even if 1,000-1,100 MMCFD gas is supplied to power generation. Transmission and distribution system has various constraints. What does Bangladesh achieve bringing all upazilas under 100% power coverage if consistent power supply cannot be achieved for the connected consumers even. In a totally messy situation of power system observers are apprehensive that achieving Vision 2021 of Power Sector is getting uncertain.
If we look at the overall power and energy sector scenario several questions come in mind.
What was the perspective planning of power and energy sector? Was the demand forecast of power over long term accurately done?
What was the study behind Power System Master Plan 2010? Why it failed to deliver? Can Bangladesh implement PSMP 2016?
What are the reasons of fuel supply crisis? Why the required exploration and exploitation of own fuel gas and coal could not be done?
Why government failed to import LNG on time to replace fast depleting own gas resource?
Is there are study at all what impacts would be created when exorbitantly higher priced LNG would be injected?
Why are all imported coal fired power projects running 3-4 years behind schedule?
Why required expansion and updating of power transmission and distribution system could not be done in 9 years?
Did anyone assess whether the present governance of power & energy sector is suitable for managing sectors mega plans?
With the diabolic power supply scenario still continuing let us do some soul searching.
Governance Process and Management Infrastructure
Prime Minister Sheikh Hasina herself holds the position of Minister of Power, Energy & Mineral Resources. She is advised by an Energy Advisor who was long serving secretary Energy for a long time. State Minister Energy assists Prime Minister. Under him two divisions -- Power and Energy & Mineral Resources -- plan, execute and operate energy and power system through several state owned enterprises. Observers believe that present system of governance failed to effectively coordinate and deliver planned objectives. There have been prolonged delays even after enacting speedy power and energy generation acts. Other than setting up many liquid fuel based contingency rental power plants successes elsewhere is marginal. Power division and EMRD hardly coordinated well. Similarly, Petrobangla and BPDB hardly saw eye to eye in taking up projects and hardly complemented each other. Something must be very wrong somewhere. Observers believe that several projects experienced prolonged delays for poor coordination among relevant stake holders. Ministry unnecessarily intervened in day to day sector operation. Ministry officials getting involved in SOE governance created issues. With the present governance and administrative structure of SOEs it may not be possible achieving Vision 2021 and 2041 of power and energy sector. Present Power supply crisis must act as a wakeup call.
Petrobangla is a very important organization for securing fuel supply. Since 2011 Petrobangla is running under novice top level management. An academician and ordinary bureaucrats from ministry were put in charge. Such a technically intensive organization under non-professionals have failed to deliver. All Petrobangla companies are dominated by junior to mid-level bureaucrats at decision making level. Situation is not much different in different power generation and distribution companies as well. Professionals must be given responsibilities and authority.
PSMP 2010 and PSMP2016
It now appears that PSMP 2010 was prepared and approved without assessing the reality of fuel supply and mid-stream and downstream infrastructure. Fuel mix diversification adopted in PSMP 2010 was flawed. Bangladesh could not achieve 50% reliance on coal and that too 29% on own coal when policy makers continued groping in the dark for adopting the appropriate method of mining own coal. Even the exploration initiates for domestic petroleum resources fell flat. Moreover, other than short term contingency planning government miserably failed in expediting midterm base load traditional fuel based power generation and could not even launch long term major power plants. These required reviewing and virtually changing comprehensively PSMP 2010 and replacing with 2016. Power demand, generation plan and fuel mix have been drastically changed. Now for a targeted 57,000 MW power generation in 2041 it is planned that 35% would be coal based (almost exclusively imported coal), 35% would be LNG & gas and 30% from Nuclear, import and Fuel Oil. It is highly unlikely that present governance system and beauracracy dominated SOEs structure that PSMP 2016 would be achievable.
Fuel Supply Crisis
On the 9th year of present government in the second consecutive term there is no scope of blaming anyone other than themselves for the present fuel supply crisis. Why Petrobangla failed to explore and exploit probable and possible gas resources at offshore and onshore? Why more aggressive initiatives could not be taken for onshore exploration side by side with BAPEX activities? Why offshore exploration especially in deep water prospects is still lying in uncertainty? Over 9TCF of proven reserve is exhausted over the last 15 years and only 1 TCF new gas could be added. At the present rate of use the remaining reserve would exhaust by 2031 if no large reserve is added in the meantime. Gas drive reserve nature would set in major depletion from 2019.
PSC with IOC Chevron was very poorly managed. Extra ordinary hospitality was shown to them. They were allowed making additional investment at their free sweet will when the cost recovery was almost done at different stages. Letting them invest in mid-stream gas transmission system compressor station at Muchai (GTCL Project) was a favour done to them. Letting them drill and develop several wells, expanding production facilities without a depletion plan and making GTCL invest fortune in Bibiyana-Dhanua pipeline is now proved a wastage. That pipeline will never get capacity supply. Moreover,that pipeline has effectively rendered operation of GTCL Elenga Compressor ineffective and Ashuganj compressor station operate below rated capacity. Even after EMRD and Petrobangla remaining gracious to Chevron now an unpalatable situation has been created. Chevron ignored Petrobangla in bringing a Chinese Company in Bangladesh for handing over their business interest. Petrobangla and EMRD contested late. Now the planned government action may create impasse and the issue may go into arbitration.
Why LNG import initiative got delayed by at least 5 years. Taken up in 2010 the first trunch of 500 MMCFD equivalent LNG should have been available by 2013. By the look of it now LNG may not be available before end 2018. But then how much LNG mix in gas system would be affordable? Bangladesh cannot absorb more than 1,500 MMCFD by 2030. And again present LNG import mode may also put Bangladesh in crisis. May be two or three FSRU would be ready in two to three years. But it will extremely be challenging for RPGCL importing and supplying LNG to FSRU. Can Bangladesh ensure long term energy security relying on US$ 15 /MMBtu LNG while domestic weighted average price is US$2.6 /MMBTU now?
What were the logics behind not exploring own coal resources? Other than exploring own coal what was in government mind while adopting PSMP 2010 forecasting 29% of 40,000 MW power generation on domestic coal. Present government for many unique initiatives in different sector but they will be equally condemned in the future for failure in taking decision for own coal exploration. If mining and mine mouth power plant projects could be taken up by 2010 by this time at least 5,000 MW own coal based power plants could be in operation in greater Rangpur and Dinajpur.
Government may be thinking can power import from regional countries would solve crisis. Regional power trading is in discussion since mid-1990s. In over 20 years only 650 MW power could be imported. India itself has huge deficit. It will take years in developing hydro power prospects of Nepal and Bhutan. Geo politics would play a huge role.
All Imported Coal Based Projects are Delayed
Coal now contributes only about 2% to total power generation. Jumping to 33% in 24 years even by 2041 is a major challenge. Mega projects need mega investments. Mere MOUs mean little. We are sure in Rampal Power Project of BIFCPL Bangladesh learnt a bitter lesson what it means in driving a coal fired power project. All major projects at Payra, Matarbari and Rampal are at least 3 years behind schedule. Joint venture partners, EPC contractors would build import infrastructures, power plants. But Project companies would have import coal, manage coal value chain and operate the power plants. Do we have competent manpower? Is there any comprehensive human resources development plan in place? By the look of it only Rampal Power Plant at Bagerhat and NWPGCL power plant in Payra may come into operation by late 2021 or early 2022.
Power Transmission and Distribution System?
Present system struggles in managing 9,000 MW power consistently. There have been at least two major grid failures. What lessons we have learnt? Why for a cyclone impact of power transmission tower grid crisis would last for a long time? In 9 years what improvement or updating have been effected in the power transmission system? What kind of demand side management has been done? How cold and hot weather demand fluctuates over a huge range? How long will it take to modernise entire power value chain?
We know there are no credible answers to all above. Policy makers and power and energy sector officials are going abroad almost regularly for learning lessons. How much lessons they have learnt? Prime Minsiter Sheikh Hasina must immediately ask definite answers to questions raised above. Or power and energy crisis would haunt her government in the next general election. All great efforts of individuals for recovering power and energy sector would go down the drain for poor governance and mismanagement.
Saleque Sufi;
Contributing Editor
---
---