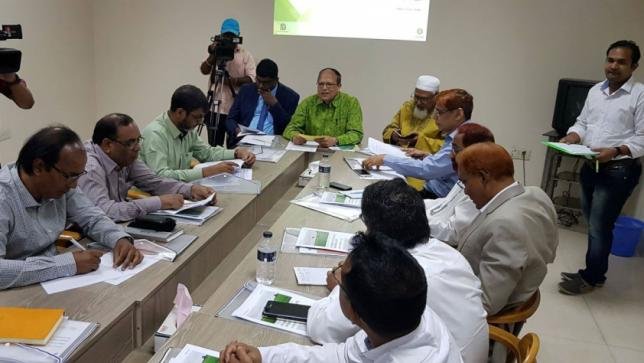 The renewable energy sector needs some policy support, including a cut in import duty on renewable energy equipment, introduction of net metering system and increased coordination among all state agencies, to flourish further, analysts said recently.
"Every building in Dhaka city can be a source of energy with net metering," said Atiur Rahman, chairman of Unnayan Shamannay, a nongovernmental think-tank.
"Net metering is a billing mechanism that credits the owners of solar home systems for electricity they add to the national grid."
More policy support is needed from the government to get more energy from renewable sources like solar, wind and waste, he said.
He spoke while chairing a national dialogue on "Opportunities and challenges of renewable energy in Bangladesh".
Unnayan Shamannay organized the dialogue at its office in the capital with support from Oxfam in Bangladesh.
---