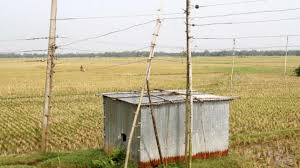 Many faulty power lines, called non-standard lines in the district, have been strung across crop fields on bamboo poles and trees by the district Power Development Board (PDB).
These lines have caused many deaths as live wires sometimes snap and fall to the ground, electrocuting passersby who come in contact with those.
Farmer Bachchu Miah of Tironcho village in Basail upazila died when he came in contact with a snapped electric wire while working in his crop field on June 1, said Basail Police Station Officer-in-Charge Anisur Rahman.
---