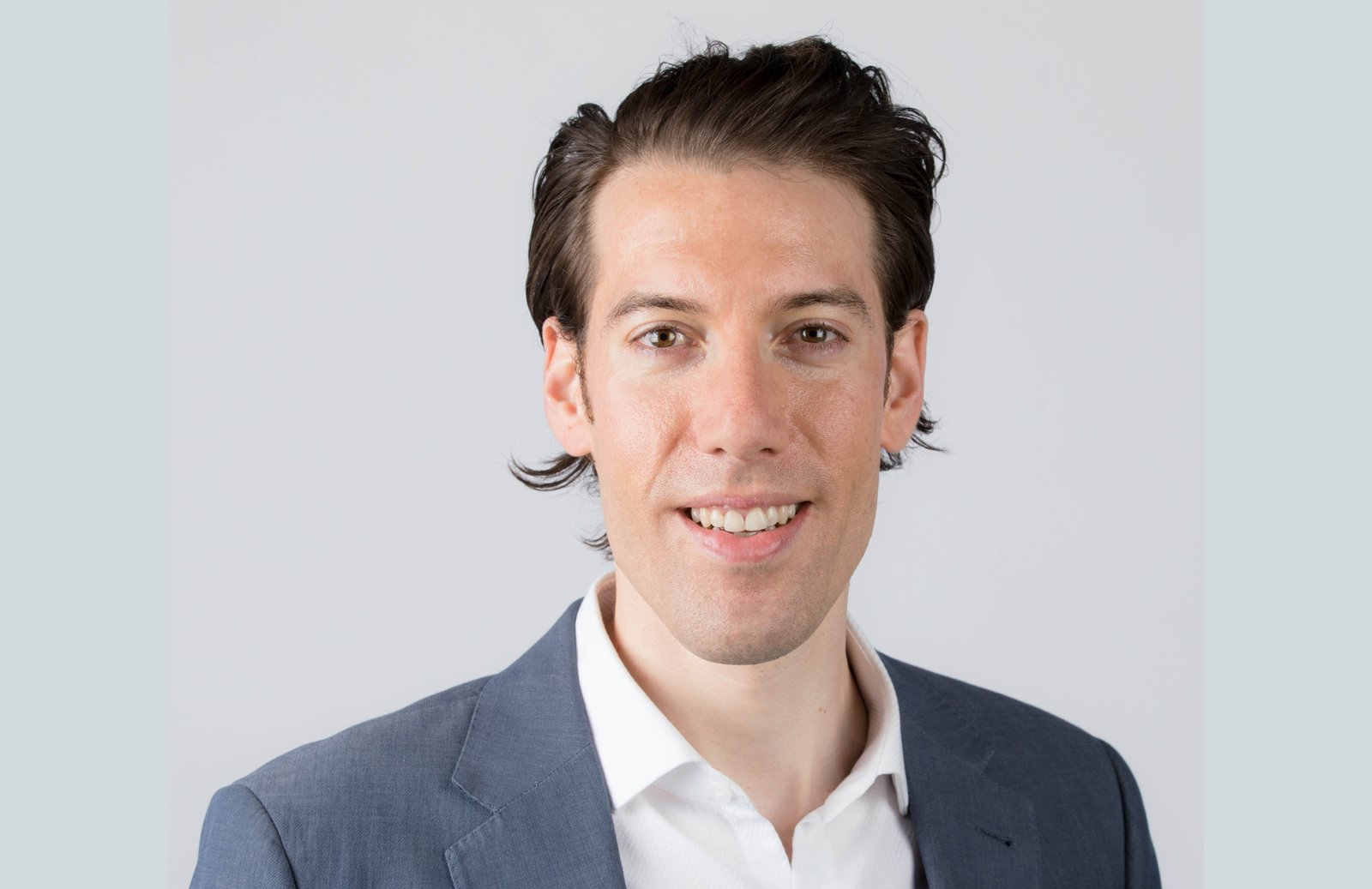 3rd July 2018
Andrew DeLeone
Every country is blessed with certain natural resources. That is the big part of Bangladesh's story. There are domestic coal reserves, which are untapped. Furthermore, as an energy source, coal is really abundant around the world and Bangladesh is well positioned to receive coal from number of different countries in the region. It is a fuel, which is going to face far less price volatility and geopolitical pressure then other fuels. The number one question is 'land' but there are people with good plans on land. The second question is financing the projects. One of the advantages of working with GE as a partner is we can help our private customers work through those financing challenge that will come with a project.
During his recent visit in Dhaka, Andrew DeLeone, GE Regional Leader, Steam power - South Asia, made the observation in an exclusive interview with Energy & Power Editor Mollah Amzad Hossain.
What is the business plan of GE in Bangladesh?
When you are a huge infrastructure player covering a wide range of sectors from power to aviation and healthcare, Bangladesh is an outstanding place for a company like GE to do business. Given the technology advancements that a growing country like Bangladesh really needs right now, for us it is an incredibly important and focused market. We have been here for 45 years. We actually put our first step here with steam turbine in around 1970. We have a huge footprint in healthcare in the country as well wherein about 700,000 lives are touched by GE Healthcare every month. Just across all sectors, around 60 percent of the aircrafts are powered by GE engines. So, we have deep roots in the country and we care about the country.
The demand for electricity is probably going to grow at a pace with a factor GDP much higher than 1:1 for the next several years. So, power demand growth will be substantial in the country for a long time and we want to help that country to find the right energy system to meet its specific needs. The needs of Bangladesh are different from the needs of India or Vietnam or the UAE. We work with each county and the players across the power sector to say what is the right fuel mix, what is the right curve in the development cycle and that's really what we recommend. Access with affordability is a huge topic for the country here just like in India. The technology advancement has made new options available to the generating companies and the countries like never before.
We are not biased towards one technology. We don't set and say that the only right answer is wind energy or the gas power or the coal-fired power stations. We believe in a mix that makes sense. We think about the market, helping the country to make those decisions on what are the right generation sources. How do we do that? How do we bring projects from conceptualization to generation?
That is the journey we are on in Bangladesh. We made a lot of progress in gas in the last several years. When you look at BPDB's plan or how the country is moving, increasingly coal will be a big part of the fuel mix in Bangladesh. It could be the right source of electricity using modern technology, i.e. air quality control technology, and can be extremely good fuel source for a growing country like Bangladesh.
What is the current involvement of GE's steam power business in Bangladesh's power sector?
The government of Bangladesh is expecting nuclear and coal based power generation to play a significant role in its long-term power generation mix, and we see many opportunities to partner with the country and our customers in this market. Already, we are BHEL's Boiler-partner on the Maitree 1,320MW project, which is progressing in execution; we will provide Steam Turbine and Generator technology to Adani's 1,600MW Godda project; and are Orion's BTG supplier in their upcoming Thermal Power Station.
GE's involvement in power generation by Bangladesh's public sector has been shrinking. Instead, the company is expanding its ties with the private sector. Why?
In steam, GE remains engaged in public sector opportunities; we are preparing to participate in the international tenders which are expected in near future, after land acquisition, and have had fruitful discussions on technology advancements which GE has invested in that can bring highest efficiency, lowest emissions steam power to Bangladesh.
GE has so far increased its stakes in Bangladesh, particularly with local private sector players and submitted proposals to form joint ventures with public sector companies to set up highly efficient power plants. But how GE could play its role in enhancing Bangladesh's power generation efficiency as the government plans to increase the level from 31-32 percent to 50 percent?
Well, I'll say a few things; first from generation perspective. It has been a great advantage to have active footprint in power generation in so many countries. We run a joint venture with NTPC (National Thermal Power Corporation Limited) in India where we are jointly upgrading, refurbishing the installed base that exists in India's power generation fleet. You see the Bangladesh-India Friendship Power Company (BIFPCL) and through the same type of company and same type of technology, we can bring similar efficiency benefits here in Bangladesh. We are actively in discussion and intelligent re-powering can make sense. So, those things we can do for installed base and we already are in those active discussions.
Secondly, how do we take generation from where it is today to 24GW by 2021 and scale it in the future? The options reveal that high efficiency in leading technology in gas and steam exist and those are the discussions we are having. It is amazing to see the level of efficiencies that have been reached today with steam technology. So you see the technology bar is substantially increasing around the world. There is no reason why that technology cannot be in Bangladesh very soon. I get the sense that the Bangladesh customer base wants leading edge technologies as they build other sectors.
Right now Bangladesh government is working on another area of power sector. The government formed a committee to find a way out to use the waste heat in other areas like those are needed in industries. Can GE provide any technological solution regarding this matter?
You know there is definitely a way that we can capture that waste heat and use it in another sector. You have to have in-depth knowledge about exactly what the plant is, what are the industrial applications. Certainly, in other parts of the world these are the things we are doing right now.
The entire world is running after renewable energy and there is a huge expansion record in recent years. But since GE is a major manufacturer of fossil fuel-based power generators, how would GE battle this kind of situation for its survival in the market?
This conversation is what we have every day all over the world. First, I think, really importantly, we are not battling it. The advancement of potential of renewable power is a good thing and in GE we have a very large division having great success in its basket. We don't look at thermal power and renewable power necessarily competing with one another.
Every country is blessed with certain natural resources. From the energy needs of that country they are going to make decisions on a fuel mix and we want to support them in that process. For instance, if you are a country like India or South Africa, you happen to be blessed with abundant amount of very low cost coal. You are a highly developing fairly large economy and you still have hundreds of millions of people without reliable access to electricity.
So, for Bangladesh, the utilization of domestic affordable and abundant resources to help bring modern life to every corner of the country is an incredibly important developmental goal. Let's try to do that in the most responsible way, with the best available technology so that you get highest level of efficiency with lowest amount of carbon burnt and with air quality control technology to reduce the pollutants like nitrogen and sulfur. I think that is the big part of Bangladesh's story.
Firstly, there are domestic coal reserves, which are untapped. Furthermore, as an energy source, coal is really abundant around the world and Bangladesh is well positioned to receive coal from number of different countries in the region. It is a fuel, which is going to face far less price volatility and geopolitical pressure then other fuels. It is really the development path of the country that determines the right fuel choice. We want to help our customers and help their country to do it in the most responsible way.
Secondly, take a more developed energy system like Germany for instance. There are days when Germany can meet 100% of its power needs from renewable sources. There are other days when it can't! In those days, it is critical that we have a great integration between conventional thermal sources of generation with renewable sources of generation which puts this kind of traditional fossil fuel in different roles; the need is to balance, is to supply peak demand, it is a cycle. If you don't have that capability, the advent of renewable growth is not even possible.
And we do not find it as a battle and it is truly not a battle. From GE point of view, we just supply across the whole diversity of fuel mix.
You are working in India with NTPC for upgrading and refurbishing their age-old power plants. So, is there any generalized concept that could help the policy makers to enhance the net efficiency level of Bangladesh?
What we see typically in India is to do a plant- by- plant analysis. We are typically seeing 15-20% improvement in turbine heat rate when we are doing upgrades in India. Now, what would it be here in Bangladesh? Our teams are actually on the ground with customers looking at that really as we speak and coming together with the proposals on the type of upgrades and the type of outcomes that we can drive. And this just makes sense that it is going to lower the variable costs of electricity for every hour that plant runs. It is going to pay back, that we see in India, in three to four years. So when you have a life span of a plant around 10 or 15 years; this is an outstanding area of investment. So, this is a business we believe in. We have very focused solutions to drive fast upgrades and you can implement these in a very short period of time, and in 12 to 15 months you can see the benefits start.
You have partners in Bangladesh like Summit Group and they are using GE technology for power generation. What about partnering with other private players in Bangladesh?
I have had a number of discussions specifically on how we get the private sector really moving in coal-based generation. I think we have to work through some factors. Number one question is 'land' but I see people with good plans on land. The second question is how we are going to finance the projects. One of the advantages of working with GE as a partner is we can help our private customers work through those financing challenge that will come with a project. I think that is the stage we find ourselves in right now. Pretty good condition with the land, I think the PPA (Power Purchase Agreement) and the offtake agreements in the country are at the right price levels for people to invest and an investor can be confident with long-term economic returns. Technology options are certainly there. I think the biggest question is how you bring it together with the right financing structure so the project can take off.
So far, we know, you have signed three MoUs with a Bangladeshi private company, Orion Group. Is there any further development on those projects?
I will not specifically talk about the transaction but what I can say is we are constantly engaged with Orion and this is our very prestigious power project. I appreciate the vision that Chairman Obaidul and MD Salman have for the project and we are arm in arm to help develop it.
You know the government has a plan to generate power through high efficiency engines with imported LNG. Your competitor Siemens already signed a joint venture agreement with a public sector company, NWPGCL (North-West Power Generation Company), for a 3600MW power plant. You are also looking for some opportunities in Maheshkhali or other areas in Bangladesh. Is there any specific proposal you submitted to the government from your part?
I think I am not the right person to comment specifically on the proposal that we would have made with the government and our reactions to what Siemens has announced. Our success and the track record in the country in the gas technology space and enabling Summit and others to expand here are very well known. We have great intention to continue with that kind of track record.
Obviously you reviewed the power sector master plan specially the draft power sector master plan 2016 in which the government sets target to have more than 60,000 MW of power generation capacity by 2041. On that plan, the larger fuel share for electricity generation will be, 35% each, gas and coal. Your company also has footings in gas, coal and the renewable. How do you evaluate the plan and Bangladesh's market?
I think the government's plan is sensible. When we look at how they thought about the fuel mix, I think there is a lot of rationale and thought put behind that and also, they had own calculations internally. I thought it is the right mix, the right split of gas and coal that make sense. Obviously, the country is moving for an early stage of nuclear, wind; specially and potentially the offshore wind. Let's see what happens with the rooftop solar, obviously there is a lot of potential. So, I think our math is coming out very similar to BPDB's.
Bangladesh is running shortage of skilled manpower. We had a system around 5,000MW, which is now around 15,000MW with almost the same manpower that we had in the past. Our private sector and public sector are sharing the same percentage of generation capacity and both of them are overloaded. In early days GE supported Bangladesh as a technological partner and development partner to develop manpower. What is your current and future plan to boost Bangladesh's skilled manpower for this sector?
It is a great question. I would to say, there are around 160 million people in the country. Everyone I met during my visit to Bangladesh, I have been extremely impressed with their approaches in doing business. This is simply a question of are we going to invest as a whole in the sector. Are we going to invest the time and energy in training and development? The raw material is outstanding and the willingness and aptitude I have been extremely impressed with. Now, what I think is essential for the sector to think about and the challenge is financing. Are we working with partners who have the same end goal on development of human capital that the core team in Bangladesh has? Are your partners going to be people that are going to camp and invest in the legacy that they leave behind in terms of development whether it is engineers and so on. I would want to evaluate, are the partners that I am choosing ready to invest in that with me? The one thing I am very proud of, earlier in my GE career, I lived in South Africa, and we were building two massive power stations 6\800MW in total almost 10 GW, two large power stations. As a part of our commitment to South Africa in building those power stations, we were doing enormous amount of skill development in the country, around the community where the power stations were built. We built schools, we built welding institutes; we built them, we staffed them, we ran them.
I would urge the sector to partner in building technology and also in developing human capital because it is not going to be enough just to build these power stations. We need more to make this sector vibrant in the country for a long time.
After the merger of GE and Alstom you became the major player in the sector. So how do you evaluate the market and other companies that are competing with you?
I have eternal respect for the people who we are competing with. I think GE and Alstom coming together saw the combination of two companies that had diverse and complementary strength. If you look two and a half years later in terms of the diversity and what we can offer to a customer in a country whether it is coal-fired power station, whether it is hydro, whether it is much expanded balance of plant and full EPC capability. We think we are better partner to our customers today. But make no doubt I have a lot of respect for the people we are competing with around the world. They have tremendous capability and also do outstanding work for their customers.
---