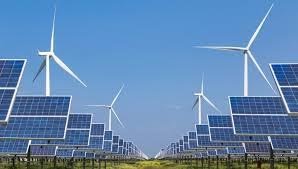 The EU is raising its target for the amount of energy it consumes from renewable sources, in a deal lauded by the bloc's climate chief as a hard-won victory for the switch to clean energy.
Energy ministers agreed a binding renewable energy target of 32% by 2030, up from the previous goal of 27%, but fell short of the hopes of some countries and green groups for a more ambitious share.
The EU council deal caps 18 months of negotiations. It was welcomed by the renewables industry and the trade body for European energy utilities called it: "a well-balanced compromise".
The talks saw the UK call for a target of 30%, below the 32% a newly pro-renewables France wanted and the 35% that new governments in Spain and Italy argued for.
Miguel Arias Cañete, EU climate commissioner, said: "This new ambition will help us meet our Paris agreement goals and will translate into more jobs, lower energy bills for consumers and less energy imports."
He added that the binding nature of the goal would provide certainty to investors.
---