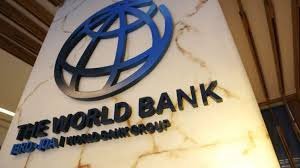 The government recently signed a financing agreement with the World Bank (WB) to help microenterprises adopt cleaner technologies.
The agreements were signed by Kazi Shofiqul Azam and Qimiao Fan on behalf of the government and the WB, respectively, at the Economic Relations Division.
The US$110 million 'Sustainable Enterprise Project' will help about 20,000 microenterprises adopt environmentally friendly practices in the manufacturing and agribusiness sectors.
It will provide loans to microenterprises for innovative, environmentally sustainable technologies and practices.
"Around the globe, we have seen that investing in clean, green, and climate resilient technologies helps countries reduce poverty and achieve sustainable growth," said Qimiao Fan, Country Director for Bangladesh, Bhutan, and Nepal.
"The Project will help Bangladesh create quality jobs, improve competitiveness, and boost growth while improving environmental sustainability and resilience to climate change."
---