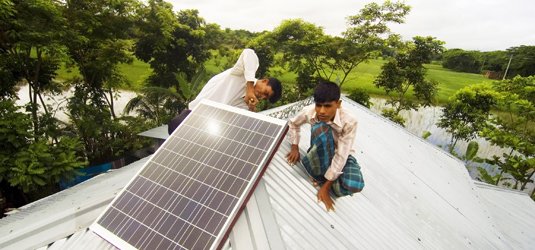 Over four million remote households were provided with solar home systems while one million improved cook stoves were installed in rural homes under a World Bank (WB) aided project.
The Second Rural Electrification and Renewable Development (RERED II) Project for Bangladesh, supported by the World Bank, aims to increase access to clean energy in rural areas through renewable energy and more efficient energy consumption.
Infrastructure Development Company Limited (IDCOL) and Power Cell are the implementing agencies of the project.
According to a latest document of the World Bank and IDCOL on the project, it was found that some 20,000 solar home systems were installed every month under the project while 10 solar mini-grids built in remote areas, including islands and shoals.
Besides, some 320 solar irrigation pumps were installed benefitting 8,000 farmers and reducing carbon emissions, and saving the country's foreign currency by reducing diesel imports.
---