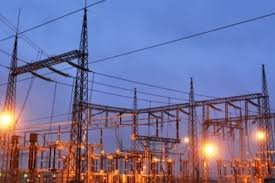 Odisha's bulk purchaser cum trading entity Gridco qualified at the technical cum commercial tenders floated by the Bangladesh Power Development Board (BPDB) recently, India's local media reports say.
The financial bids are set to be invited in the next 15 days. In what could be its first trading of power with a foreign nation, the Indian state is aiming at long-term supply of power to Bangladesh from 2020 onwards.
"We will place aggressive price bids. That apart, we are also prepared to participate at all the future tenders floated by the Bangladesh power department. Power trade with Bangladesh will fetch higher margins for Gridco compared with selling them at the volatility ridden energy exchanges. Tata Power is assisting us in the process," said an official with direct knowledge of the matter.
The Indian eastern state is expected to have a thermal power glut of over 1,600 MW from 2020, as two super critical units of 660 MW each owned by its PSU Odisha Power Generation Corporation (OPGC) are set to be commercialized by then.
The state government will also be entitled to 800 MW of power as its share from NTPC's ensuing 1600 MW super thermal power station at Darlipalli near Sundargarh.
---