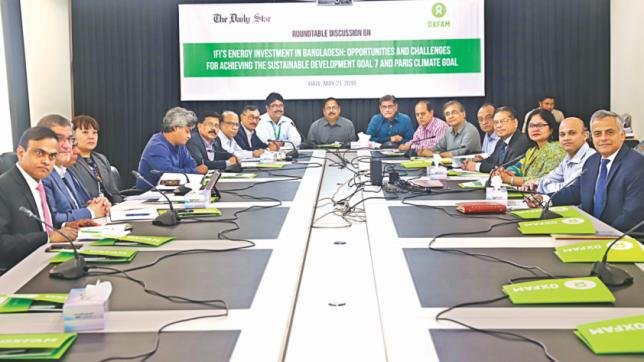 Energy efficiency and implementation of a well-coordinated national energy policy are key to Bangladesh achieving universal energy target of sustainable development goals, said leading energy experts at a discussion in the capital recently.
"The SDG goal of universal access to power would not be achievable without implementation of a consistent national energy policy," said Dr M Asaduzzaman, former research director of Bangladesh Institute of Development Studies.
With solar and wind energy efforts yielding no significant results, biomass and energy efficiency are the vital options for Bangladesh to focus on to achieve the energy goal, said Dr Ijaz Hossain, a professor of chemical engineering at Buet.
Solar energy could not make much headway due to land constraints and expensive installation, he said, at the discussion on "International financial institutions' investment on energy in Bangladesh: opportunities and challenges" jointly organized by The Daily Star and Oxfam at The Daily Star Centre in Dhaka.
---